We're on the nice list!
see what our customers are saying about their experience with us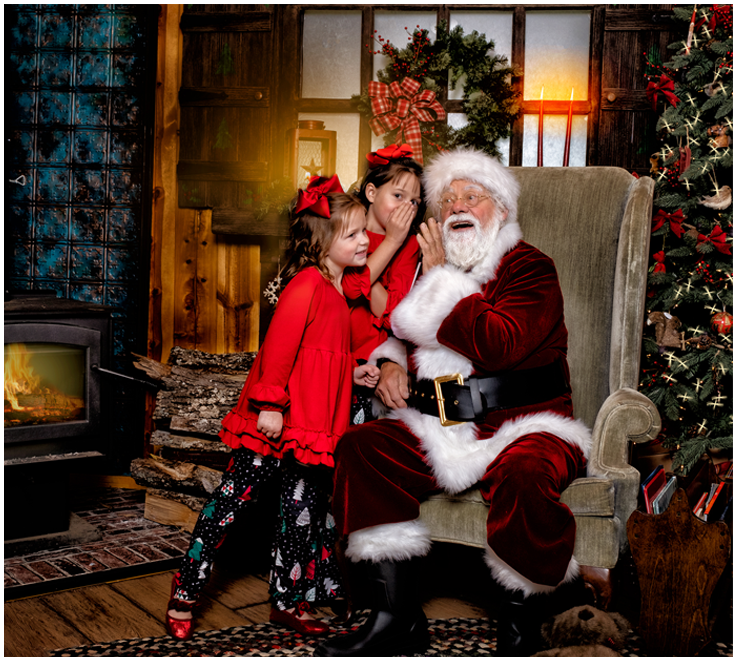 Santa Magic Photography is the most magical Christmas experience! And it truly is an EXPERIENCE! This is something our girls will NEVER forget! I am excited and cannot wait to see the pictures! However, the memories made with Santa we will never, ever forget! Thank you for the most amazing day!!! – Christy, mother of 2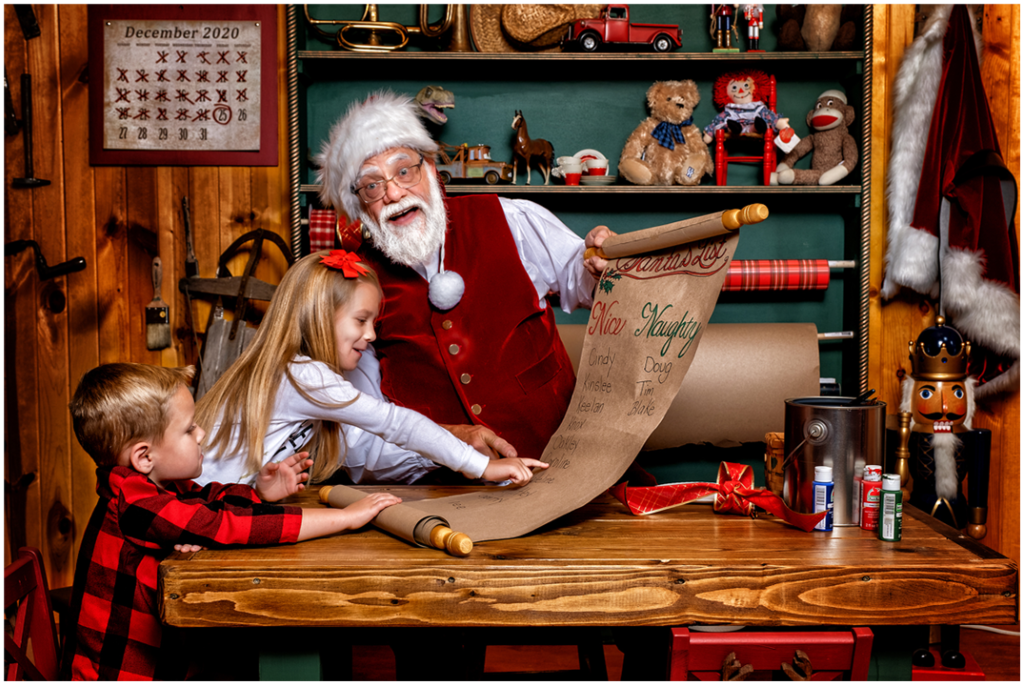 We had the most magical experience with Santa Magic Photography! The setting was stunning, Santa was fantastic, my kids loved the entire experience, and we were amazed by the heirloom quality of the photos. So impressed! – Shelley – mother of 3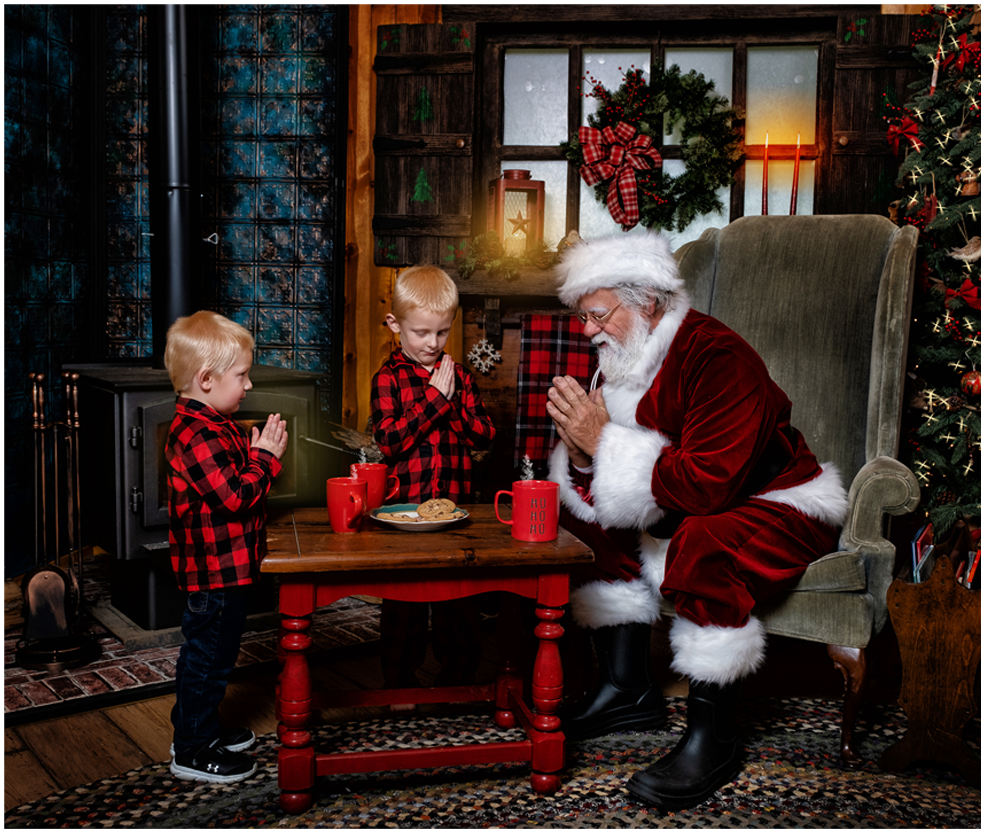 Our Santa experience today was everything we had hoped for and more! Our boys had an absolute blast painting ornaments, helping Santa fix his sled, eating cookies, and of course telling Santa what they wanted for Christmas. Santa even had presents in his big red bag just for them! The experience was personal and very special. As soon as we left my 4 yr old wanted to turn around and go back. He called just about all of our family on the way home and told them all about how he got to play with the real Santa! I cannot wait to make this a family tradition for many years to come! – Karie – mother of 3
We had a great experience with Santa Magic Photography! In all honesty, Cruz had not seen Santa in a few years because it always ended in tears. We thought this would be great way to reintroduce Santa since there would be no line, no pressure to "hurry: and we could really take all of the time we would need especially with an almost 2 year old. So glad we did! It was so special to see our kids 'hang out" and bond with Santa. We can't thank Santa Magic Photography enough for the awesome memories and one of a kind art to admire for the years to come.Gloria and Mike – parents of 2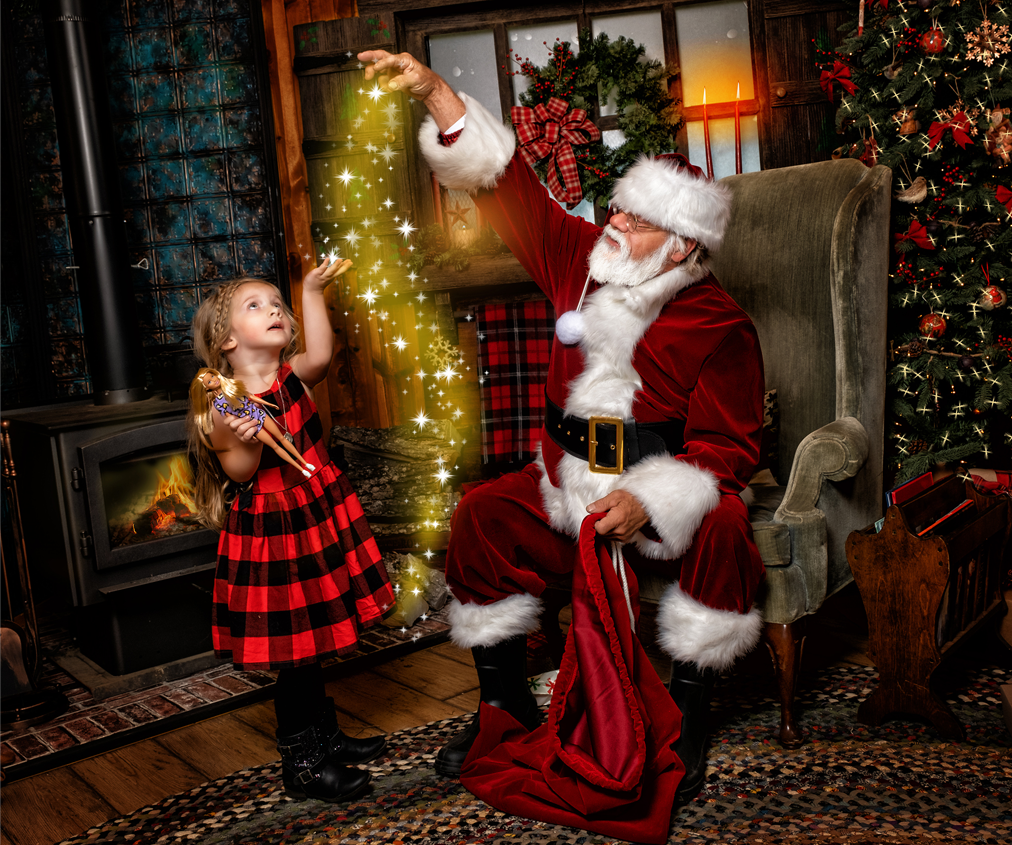 Just did this today!! My granddaughter loved the one on one time with Santa. She wanted to go back tomorrow and play with Santa again! Great job Cindy and Doug!!!! Pictures to be posted soonlJoe – Grandpa of 1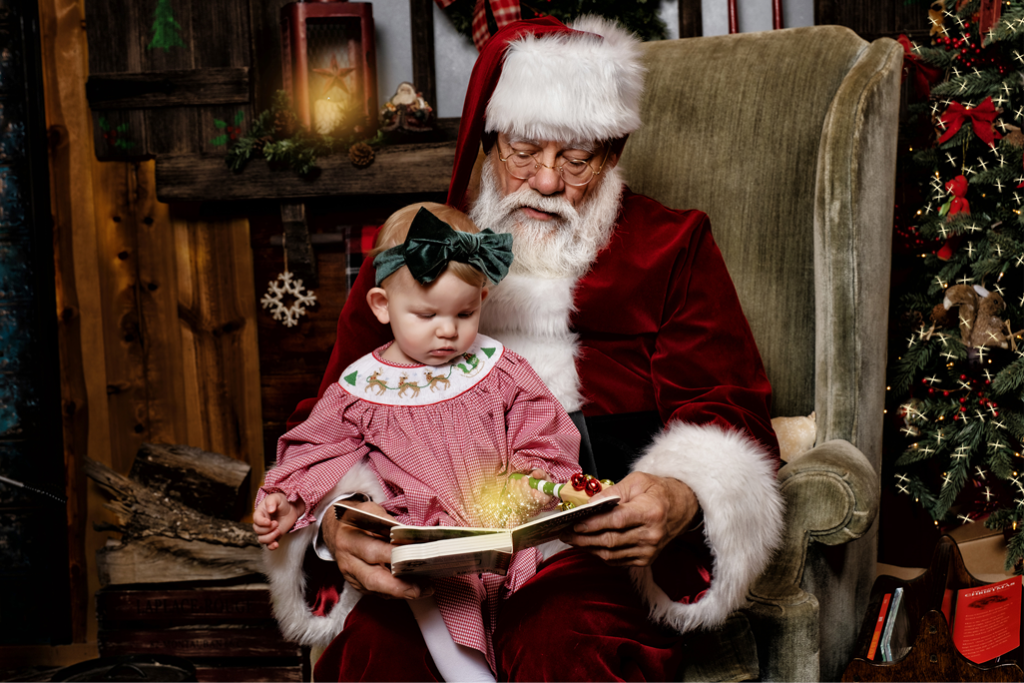 Ella-Reese absolutely LOVED Santa! We made the best movie to cherish for years to come!If you're looking for a safe alternative for your kids to see Santa this Christmas, we HIGHLY recommend Santa Magic Photography. We not only got beautiful pictures but they truly tried to make the time an entire experience from cookies with Santa to personalized presents from Santa at his cabin on the farm. Thanks Cindy and Doug! We can't thank you enough!Rachel – mother of 1
Love our service? Send us a review!