Welcome to Santa Magic Photography!
Making Magic with Santa and Experience it all at Santa's Kentucky Cabin!
Your children will experience a truly magical time with Santa!
Milk and cookies, classic Christmas stories, checking the naughty and nice list, and the favorite – looking in Santa's magical red bag for a personalized gift!
-Keep scrolling for more session and booking details-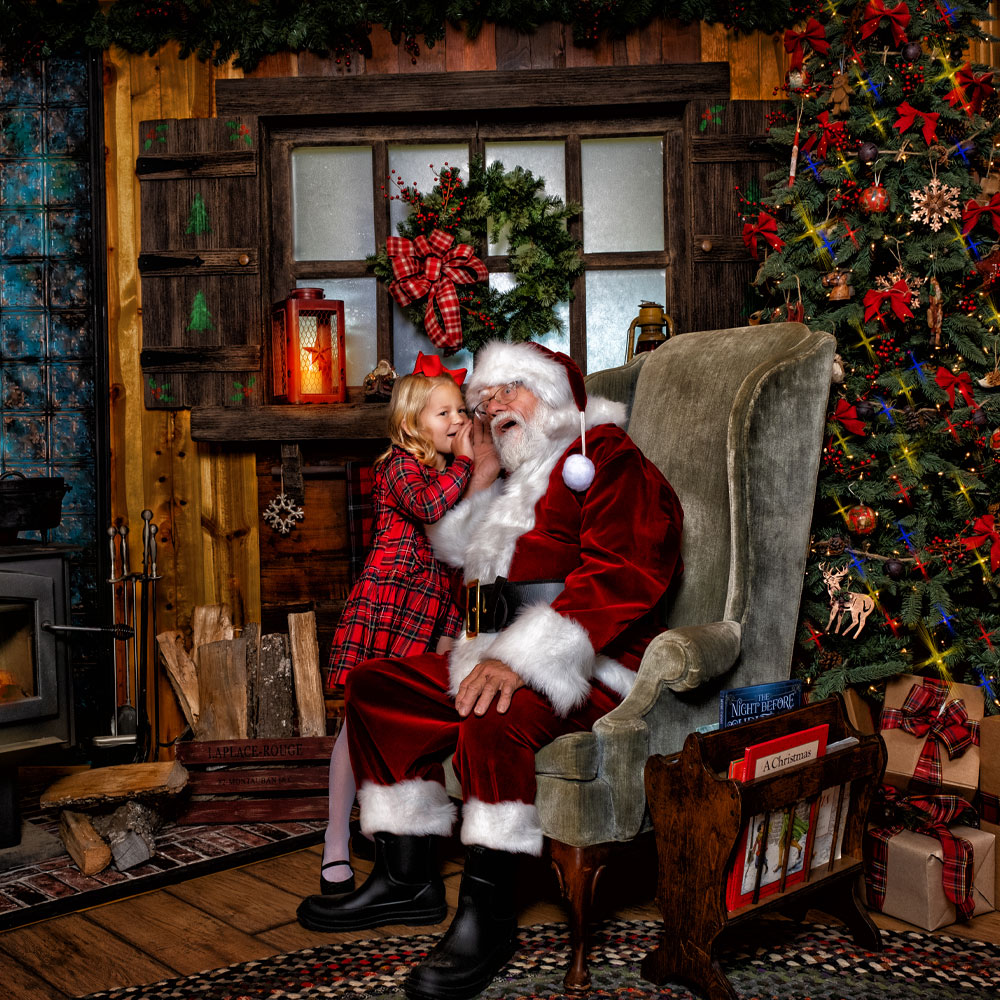 Limited spaces are available!
Your Santa Experience Includes:
30 minute private interactive session with Santa.
Numerous activities specialized for each family.
A gift from Santa's big red bag.
Bring your letter to Santa and drop it in his special mailbox.
(Santa will write each child and they will receive it before Christmas)
Private schedule online image reveal and consultation.
Keep scrolling we have even more to tell you!
Booking Now!
Santa Magic Sessions
Booking Santa sessions for 2023!
The experience begins Saturday, November 25, 2023!
Need a weekday? Let us know and we can make it happen!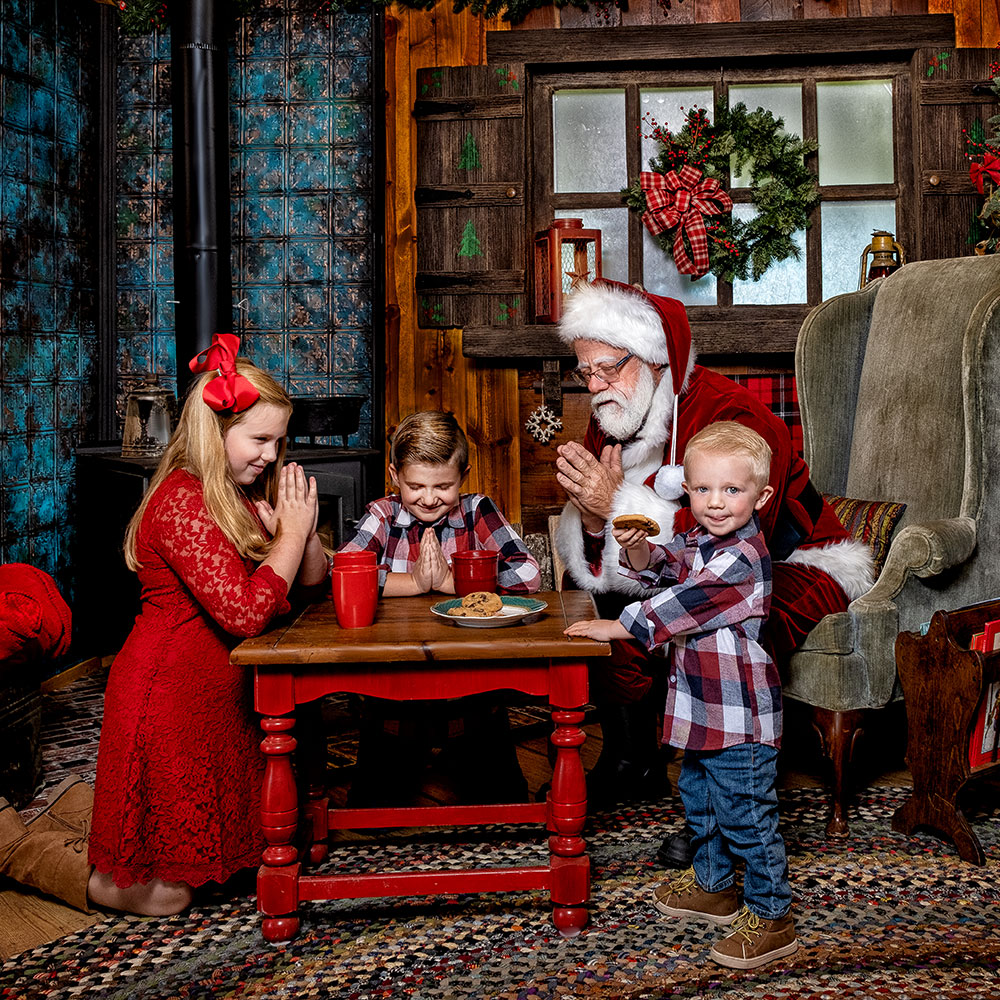 Learn all you need to know about your upcoming session!
Details on what to wear, what time to arrive, pricing and more!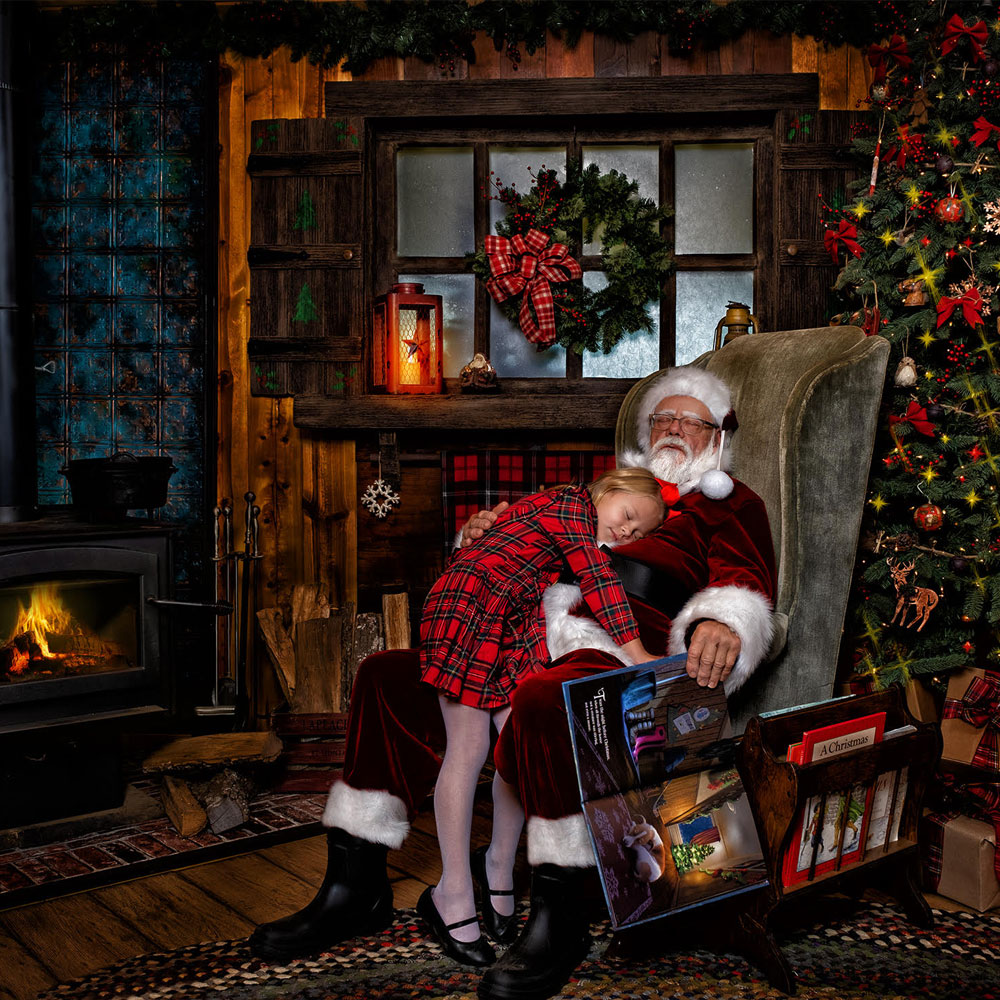 Our Philosophy
Cindy Dover Photography's philosophy is to celebrate family.
It is our objective to create images that will be displayed in your home for years.
The best way to reinforce the importance of family is beautiful images that celebrate special moments together.
We create beautiful images so they can be displayed and hung on your wall. Our favorite is the heirloom album personalized with your children's experience with Santa!
Our vision is to create an environment where the children can relax and enjoy a private play session with Santa. We want to remove the long lines, glaring eyes and the feeling of being rushed to get one or two images.
We are honored that you have chosen
us to help create lifelong memories.
We look forward to seeing you!
Cindy & Santa!